STM8 Dev Board - STM8S103F3
STM8S103F3P6, 8KB Flash, 1KB RAM, 16 Mhz STM8 core MCU
Quantity Pricing
Quantity :
Price (Discount%)
STM8 Dev Board - STM8S103F3
Sunrom Product Code for Ordering:
4731
STM8S103F3P6 based design. STM8S103F3 is normally used for development then you can switch to STM8S003F3 which is lower in cost in production with same pinout and features.
What you need to develop
ST-Link Debugger Probe
IAR STM8 IDE and Compiler (There are some other vendors like cosmic and raisnonance which also make STM8 compiler but we did not find it reliable and easy to use. So we recommend to use IAR)
Related Links
Board Schematic
The microUSB port on board is for Powering the board only from USB. No other purpose.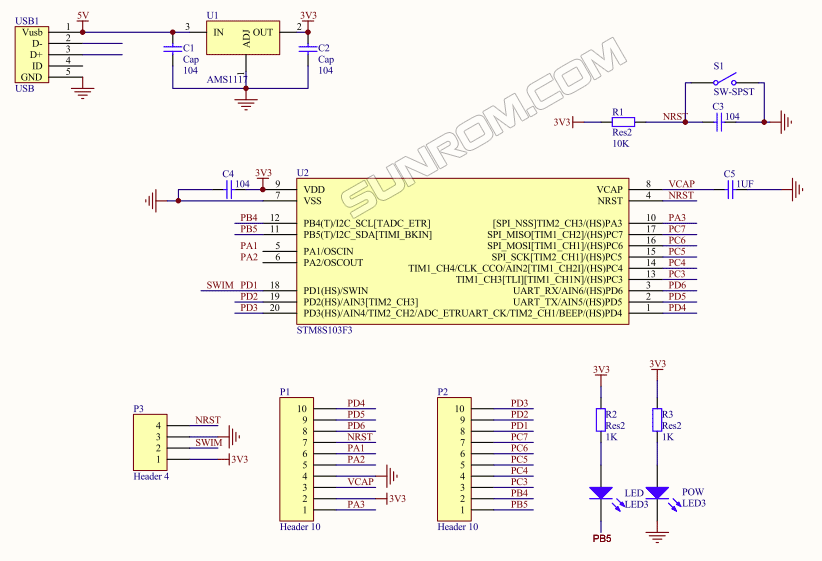 Can also use ST-Link debug adapter to program via STVP in production.