ST3679 - Infrared remote control decoder NEC format
Sunrom Product Code for Ordering:
3679
The main function of the ST3679 is to decode the NEC data received from NEC format remote control into 16 bit serial data output. There are two ways of getting data from chip, Data of 9600 baud rate or Serial Shift of data through RDY, CLK and DAT pins. Many remote control applications can be developed using the decoder. Most TV, DVD, AC remotes are either RC5 type or NEC type. Remote of these labels NEC, APEX, HITACHI, PIONEER uses NEC protocol.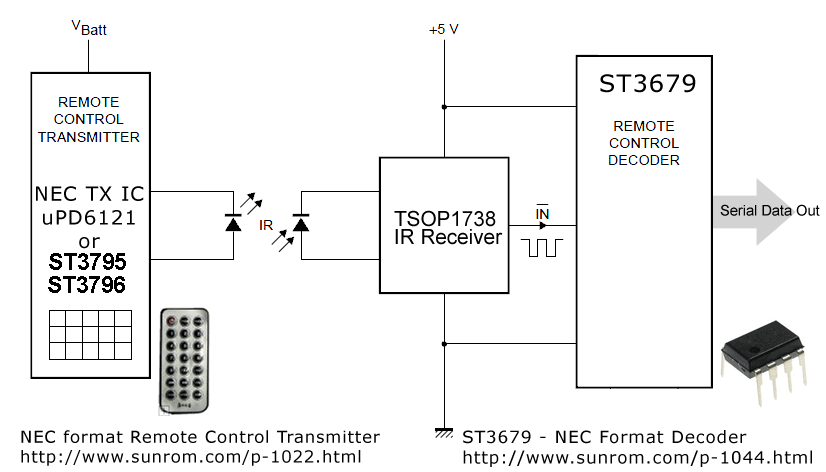 Note: ST3679 is our product based on PIC Microcontroller PIC12F675 which is programmed by us to work as per ST3679 datasheet.