XPT2046 (ADS7843) - Touch Screen Decoder IC
Sunrom Product Code for Ordering:
4109
The ADS7843 / XPT2046 (100% Equivalent ICs) is the most popular decoder IC for resistive type touch screen. You will find such IC in almost any commercial unit. It is 4-wire resistive touch screen controller that incorporates a 12-bit 125 kHz sampling SAR type A/D converter. The XPT2046 can detect the pressed screen location by performing two A/D conversions.
You can use your microcontroller's SPI to read/write the device.
There is a IRQ/PEN signal output, that only when we press the touch panel, the IRQ signal will become low. When released, it will become back to high.
IC Package SOP16 / SSOP16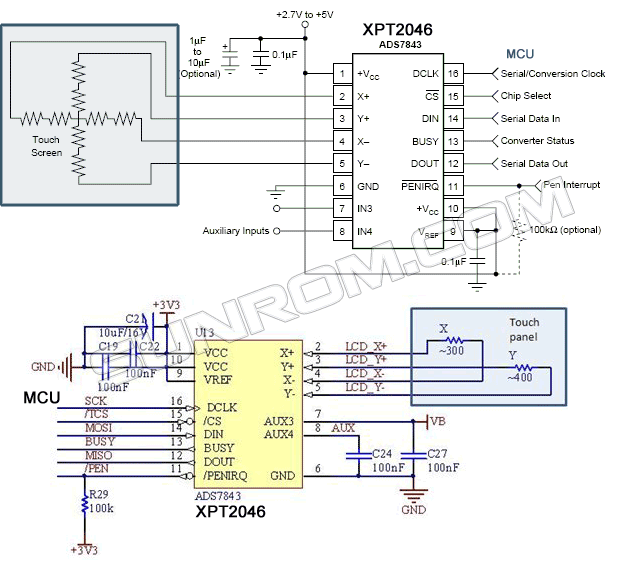 Related Links