Outputs analog voltage proportional to magnetic field intensity. VCC=3V-6V, Sensitivity 1.8mV/G
SS49E Linear Hall-effect sensor is small, versatile linear Hall-effect device that is operated by the magnetic field from a permanent magnet or an electromagnet. The linear sourcing output voltage is set by the supply voltage and varies in proportion to the strength of the magnetic field. The integrated circuitry features low noise output, which makes it unnecessary to use external filtering. It also includes thin film resistors to provide increased temperature stability and accuracy. The linear Hall sensor has an operating temperature range of -40 °C to 85 °C appropriate for commercial, consumer and industrial environments.
Typical Applications
Motor control
Magnetic code reading
Ferrous metal detector
Current sensing
Position sensing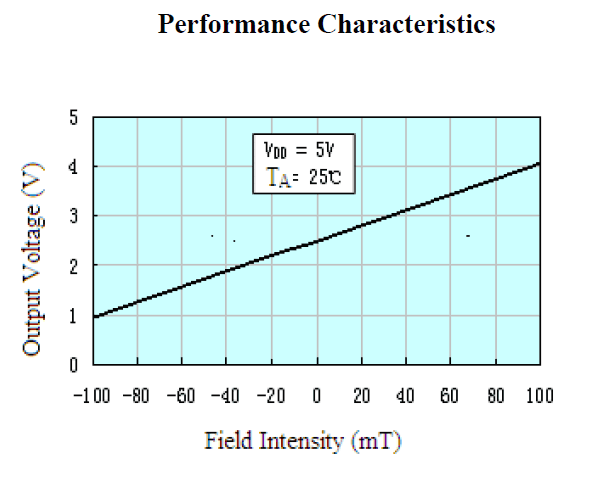 To Check Place it close to current carrying cable and it will give out analog voltage or bring a magnet near.
Related Links