Interfacing 4 pin UART(TX/RX)
How to interface with various boards having UART interface.
Interfacing UART Serial Data by various methods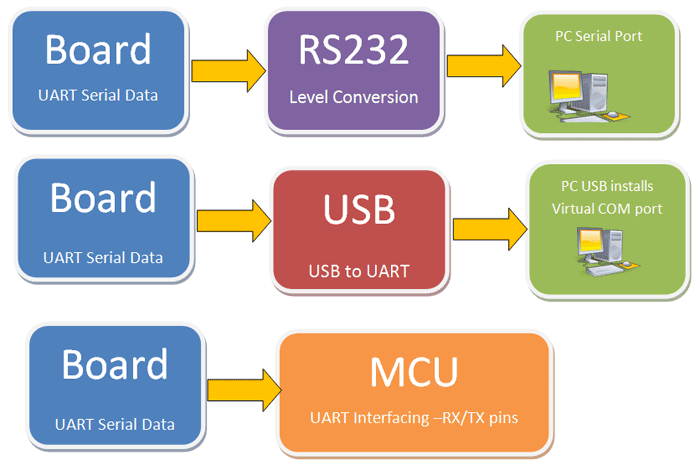 RS232 Interfacing
To Interfacing with PC's Serial port, which has RS232 level(+/-12V) the output from board needs to be converted to RS232 level by using MAX232 IC. Then the data is connected to PC's RS232 port. Board+MAX232 will need external +5V power supply and ground has to be common between both boards.
USB Interfacing
One advantage of using USB to interface is you can use power supply from USB itself.
Microcontroller Interfacing
Interfacing with any microcontroller is easy. Just configure your micro to proper baud rate and transmit receive data.
Terminal Software on PC
For reading and transmitting by serial port, We find Terminal software to be most versatile, Flexible and Stable during development phase.